1/13/2023
I am hearing that Microsoft Defender ate everyone's Outlook shortcut this morning if they had enhanced security enabled (Attack Surface Reduction rules in Microsoft 365 / Intune).
To quickly resolve, re-create the shortcut from the original Outlook.exe file
To do this:
1. Open Windows Explorer
2. In the search bar, search for "Outlook.exe"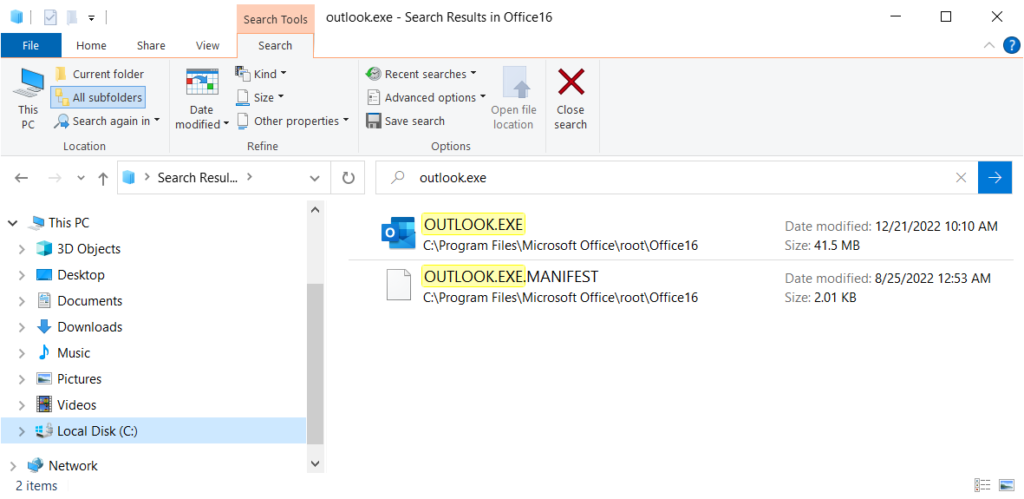 3. Right-click OUTLOOK.EXE and "Send to" >> "Desktop (create shortcut)"
Now you should be able to open Outlook using the file on your desktop.
4. You can right-click the file on your desktop and "Pin to Taskbar" or "Pin to Start" to make it more convenient.