"Amira really ignited our efforts around compliance. She helped us develop a Disaster Recovery Plan and Business Continuity Plan. Her extensive experience saved us countless hours and in the end we had a professional and useful product." - Jeff Burton, Tevera Academic
Training and Documentation
Every major project includes turnover to your staff. This includes training for day-to-day management, information about how the system was configured, and a full list of accounts and passwords.
Testing
All of our projects include a testing phase. By testing essential functions like backup and restore, fail-over, and performance under load, we find and fix problems before the system goes into production.
Safe
Our engineers are background checked, professional, courteous, and trustworthy.
What is Resilient IT?
Resilient IT means designing your network so that it can handle common threats. Viruses, hackers, hardware failure, power outages, and mistakes. This is our specialty.
"Amira Armond (Kieri Solutions) operates with competence and integrity. She's also a natural teacher, willing to explain the magic behind the server fixes and to develop controls to dramatically improve security throughout the organization. She communicates clearly and can quickly prioritize IT issues. There is no one I would trust more to make my IT resilient." - K Rudolph, President Native Intelligence, Inc.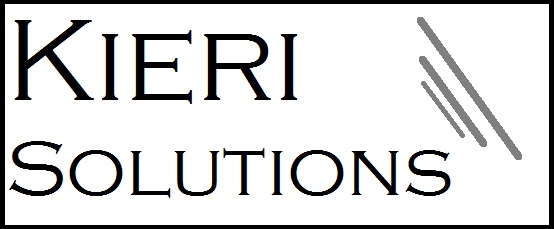 "Amira is a lifesaver, she understood exactly what we need and delivered everything on time. The quality of work is exceptional." - Stanko Tomic, Siber Systems Inc.
"Kieri Solutions helped my retail store in Frederick with a bunch of problems that I was having with my POS system and my internet security and connections acting up. Within a couple of hours everything was fixed..."  - Maria McElhenny, Makeup Artist Pro Group
"Fantastic company, top notch support. Cannot say enough good things about the development, implementation, and continued support..."  - Holly Linz, Keep Stables LLC
Kieri Solutions LLC
6955 Annapolis Rock Road, Woodbine, MD 21797
(301) 253-5150
Services:
VMware upgrade to 6.5 consultant. VMware install and add maintain services server hardware, consultant. Netapp disk shelf install and maintenance (or other SAN), consultant. 2FA two factor authentication setup consultant. Configure DMZ Firewall and internal network segmentation.
Cybersecurity compliance such as IT Policy writer for cybersecurity, NIST 800-53, and other programs.  Business Continuity Plan.  Small Business IT assistance for startups, entrepreneurs, men-owned, women owned, and minorities.  Free training and assistance for small businesses - web, SEO, computers. 
Server repair, windows install and setup service and consultant.  High Availability, site failover, and IT disaster recovery consultant. HIPAA Policy, Business Continuity and Disaster Recovery Plan and consultant writer. Storage area network consultant and install. Cyber security patch upgrade hardening and policy consultant, services. Managed service provider (MSP) for small and medium businesses, outsourced