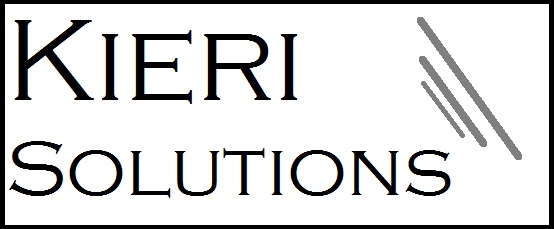 Contact us
Amira Armond, President & CEO –  amira.armond@kieri.com
---
Our passion is creating IT systems that function well and are resilient against a range of threats, such as: hardware failure, software flaws, cybercriminals, natural disasters, and user error. 
Kieri Solutions was founded in 2015 and is based out of Damascus, Maryland.
Our local service area for home PC repair is Damascus, Mt. Airy, Laytonsville, Woodbine, and Glenwood.
Our local service area for businesses and organizations is Frederick, Baltimore, Howard, and Montgomery County.
We support businesses throughout the USA for remote-work projects such as reporting, technical writing, independent testing, and security policy.
Kieri Solutions teams with Native Intelligence, Inc to build fun and friendly security training courses for large enterprise and government.  If you want to improve your user's security awareness, check their courses out! 
We are also proud to be partners with MTBW Services in Mount Airy.
---
Woman-Owned Small Business (WOSB)
Kieri Solutions LLC is certified in Maryland as a Minority Business Enterprise (MBE) and can contribute to minority and small business participation goals for state projects.
We are registered with DUNS, SAM, and the Small Business Association and are eligible to subcontract on federal projects.
---
Giving back
Kieri Solutions believes in being an active member of the local community.  Our employees are encouraged to volunteer 5% of their time each month.  In 2017, we focused on training small businesses and entrepreneurs about cyber-security, tools for small business, and website design.
If you are interested in attending a training event, please send an email to info@kieri.com.