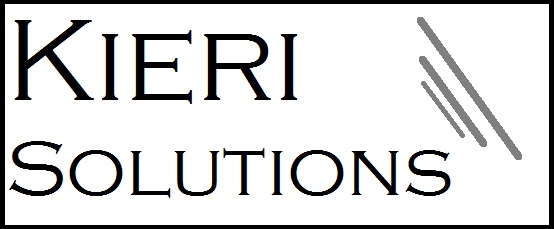 ---
Contact us
V. Amira Armond, President & CEO – LinkedIn
---
Our passion is Resilient IT.
We design business systems to
Function well for your staff
Prevent cyber-attacks and outages
Rapidly recover from disasters
---
Kieri Solutions was founded in 2015 and is based out of Maryland.
We support businesses throughout the USA for CMMC compliance, cybersecurity, and cloud migrations.
Kieri Solutions is listed on the CMMC-AB marketplace as a CMMC Certified Third Party Assessment Organization (C3PAO).
Right now, Kieri Solutions is able to provide CMMC and DFARS 252.204-7012 preparation services to the Defense Industrial Base. In the future, once we are listed as an assessment organization, Kieri Solutions will also be able to perform official CMMC assessments for other companies.
---
Our Team
---
Amira Armond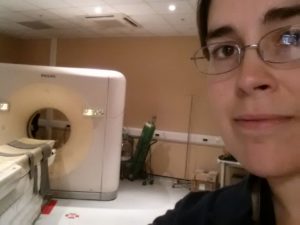 Amira in 2014, performing a network migration at the NATO Role III hospital in Afghanistan
V. Amira Armond is the owner of Kieri Solutions LLC, a Maryland company which provides IT services and cybersecurity consulting.
Amira is a "Resilient IT" wonk, focusing on defensive cybersecurity and designing strong and functional networks throughout her career.
Amira supported the U.S. Navy and DISA secure networks for sixteen years and started Kieri Solutions in 2015. During her time with the Defense Department, Amira…
Designed and managed critical military networks
Integrated a new hospital system for the U.S. Navy (used on all ships and deployed hospitals)
Lead Change Management for NMCI – a 1 million seat network used by the Navy and Marine Corps
Architected a worldwide secure cloud services solution for DISA.
Since starting Kieri Solutions, Amira has lead projects for more than 30 clients (including the United States Naval Academy, three large enterprises, and many small and medium organizations) to perform…
Gap assessment and full compliance projects for CMMC level 3
Self-assessments and improvement projects for NIST SP 800-171 and DFARS 252.204-7012
Implement cybersecurity improvements for HIPAA, PCI, and SOC-2 compliance.
Implement site-to-site failover and disaster-ready backup systems.
Implement secure network designs such as DMZ and zero-trust architecture
Migrations to Microsoft 365 and Microsoft 365 Government Community Cloud (GCC High)
Amira has a Master of Business with a concentration in Project Management and holds many industry certifications including Certified Information Systems Security Professional (CISSP), Certified Information Systems Auditor (CISA), Project Management Professional (PMP), and Microsoft Certified Systems Engineer (MCSE).
Amira is a CMMC Registered Practitioner and is listed on the CMMC Accreditation Body's marketplace here.
Amira is registered to become a CMMC Certified Assessor Level 3 and is now pending CMMC-AB processes for full status.
---
Steven Tuccio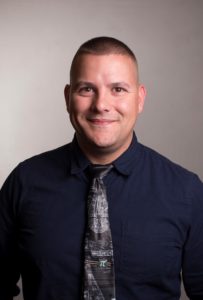 Steve Tuccio is the CISO for Kieri Solutions. He has developed a myriad of experience and qualifications in his 13 year career, while supporting some of the most complex and varied customers in the market. Steve's previous assignments have included such critical roles as Senior IT Auditor for Infrastructure, Cloud Technical Solutions Architect,  Automation Solutions Engineer, and Cloud Deployment Lead in Fortune 50 and Fortune 500 companies. He has also had the opportunity to work with industry leaders, from the financial sector supporting clients like Vanguard and US Bank, to the pharmaceutical sector supporting Pfizer and AstraZeneca, to the defense sector supporting additional clients [OPSEC].
In addition to his professional civilian career, Steve is a serving as a Major in the United States Army Reserves, in the Cyber branch. Steve is currently assigned as a Mission Element Lead for Cyber Protection Team 183, National Capital Region Cyber Protection Center (NCRPC). Previous to this assignment, Steve has served as a Brigade Signal Officer, Battalion Engineering Officer, and deployed as a Contracting Officer Representative (COR), completing DCMA and DoD Contract Audits in the Middle East region.
Steve maintains a plethora of industry qualifications, from Certified Information Systems Auditor (CISA), to Certified Information Systems Security Professional (CISSP), to Azure Solutions Architect Expert and AWS Solutions Architect Associate, as well as Ansible, Puppet, and Red Hat Certifications.
---
Vincent "Vince" Scott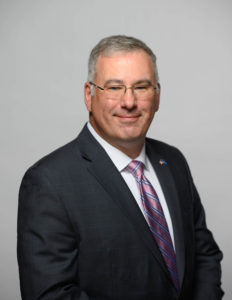 Vince has 30 years of experience leading local and globally dispersed teams to accomplish challenging objectives in government and industry. Vince earned his Bachelor's in Computer Science from the US Naval Academy, has completed DoD Acquisition Level II qualification, earned his MS in Management Information Systems from the University of Maryland while in the UK, and has earned a graduate certificate in Information Security from the University of Fairfax. He previously served as a member of the Editorial Board for the Journal of Law and Cyber Warfare.
After his Navy career, Vince accepted a position with Oklahoma State University's Multispectral Laboratory (UML) as Chief Information Officer and the Director of C5ISR. In that role he also led the UML Security organization. Following his work with Oklahoma State, Vince held positions with Procter and Gamble as their global leader of cyber incident response and threat intelligence, served as a Director in PwC's Cybersecurity and Privacy practice, and led PwC's national cyber threat intelligence organization. He currently serves as the founder of Defense Cybersecurity Group and Chief Security Officer for STI-TEC.
Vince is a U.S. Navy certified subject matter expert in Information Warfare and Cryptology, a DoD/CNSS certified Information Systems Security Professional (ISSP), Incident Handler Engineer (IHE), certified Senior Systems Manager (SSM), and Certified Information Security Manager (CISM).
Vince is a CMMC Registered Practitioner and is listed on the CMMC Accreditation Body marketplace here.
---
Derek Hardmon
Derek Hardmon has 20 years of experience in information technology with an emphasis on information security. His expertise includes computer operations management, risk reporting, incident monitoring and vendor management. Throughout Derek's career he has held positions as Information Technology Manager, Vice President of Information Technology and Head of Information Security with various financial institutions. Currently he is the President of Security Technology Consultants, a Managed Security Service Provider.
He is a senior member of the Information Systems Security Association where he has served on the Metro Atlanta Chapter's Board of Directors for the past six years. Derek has a Bachelor of Science degree in mathematics from Jackson State University. Derek is Certified in Risk and Information Systems Control (CRISC)
Derek is in-progress for CMMC Registered Practitioner.
---
Christopher Hanson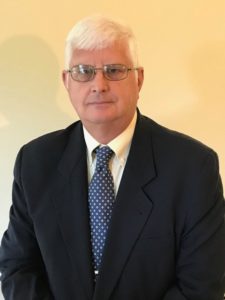 Christopher Hanson is an information risk management professional with 20+ years of experience in highly regulated financial services, systems development process improvement, and quality management and 7+ years in information/technology/data risk management, including cybersecurity. He has had leadership and management positions in systems development process improvement and quality management at Deutsche Bank, Credit Suisse, Pershing LLC, iNautix Technologies and Citibank, as well as consulting at JPMorgan Chase. A certified CMM Lead Assessor and Instructor, he created software development policies, processes and procedures; conducted training and mentored implementation, and trained and led successful formal CMM assessment teams.
Chris led and managed independent, enterprise-wide information risk governance, oversight, challenge and monitoring; establishing risk-based guidelines and metrics for Vendor Technology Risk (VTR) assessments, compliant with state, federal and global regulations; providing advice, coordination and quality checks with New York State Cybersecurity Regulations for Financial Institutions (23NYCRR500); and developing internal IT risk resiliency maturity model based on Carnegie Mellon University's Capability Maturity Model (CMM), completing five assessments, providing senior management with detailed insight into risk mitigation and resiliency.
Before his positions in corporate life, Chris was an active duty, career officer in the US Navy's submarine service and at challenging shore assignments. He retired his commission as a Commander twenty-one years later. He has a BS degree from the Pennsylvania State University and MS and Engineer degrees from the US Naval Postgraduate School
---
And more…!
We have several more highly-experienced cybersecurity and compliance consultants on the team. Our consultants have an average of 21 years experience in cybersecurity and highly secure networking, and hold an average of 3 industry certifications each.
Our Kieri Solutions consultants are CMMC Provisional Assessors and Registered Practitioners. We are working through the CMMC Certified Assessor tracks (as far along as it is possible to be, in these early days of CMMC). Between this formal training and our internal CMMC training program, we are industry leaders in our understanding of the CMMC.
If you have registered for CMMC Registered Practitioner or Certified Assessor, and are looking for a C3PAO to sponsor you, drop us a line. We are ramping up to meet industry demand.
---
Woman-Owned Small Business (WOSB)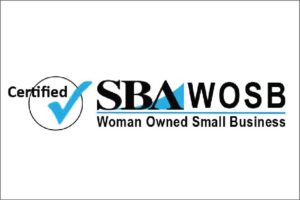 Kieri Solutions is a Woman-Owned Small Business (WOSB).
---
State and Federal Registrations
Kieri Solutions LLC is certified in Maryland as a Minority Business Enterprise (MBE) and can contribute to minority and small business participation goals for state projects.
We are registered with DUNS, SAM, and the Small Business Association and are eligible to subcontract on federal projects.
---