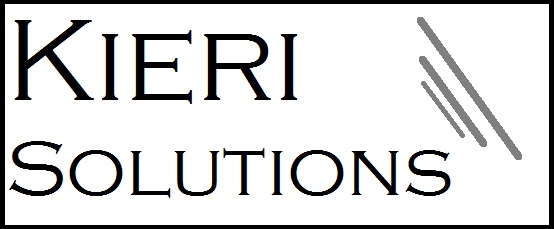 ---
Contact us
V. Amira Armond, President & CEO – LinkedIn
---
Our passion is Resilient IT.
We design business systems to
Function well for your staff
Prevent cyber-attacks and outages
Rapidly recover from disasters
---
Kieri Solutions was founded in 2015 and is based out of Maryland.
We support businesses throughout the USA for CMMC compliance and cybersecurity. Our clients include several Fortune 100 and Fortune 500 companies. They trust us because we are industry leaders in CMMC, DFARS 252.204-7012, and NIST SP 800-171 compliance, have an excellent track record for over-delivering, and are known for our well-reasoned and realistic approach to cybersecurity.
Kieri Solutions is listed on the CMMC-AB marketplace as an Authorized CMMC Certified Third Party Assessment Organization (C3PAO).
---
Our Team
---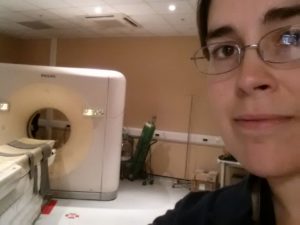 Amira in 2014, performing a network migration at the NATO Role III hospital in Afghanistan
V. Amira Armond is the owner of Kieri Solutions LLC, a Maryland company which provides IT services and cybersecurity consulting.
Amira is a "Resilient IT" wonk, focusing on defensive cybersecurity and designing strong and functional networks throughout her career.
Amira supported the U.S. Navy and DISA secure networks for sixteen years and started Kieri Solutions in 2015. During her time with the Defense Department, Amira…
Designed and managed critical military networks
Integrated a new hospital system for the U.S. Navy (used on all ships and deployed hospitals)
Lead Change Management for NMCI – a 1 million seat network used by the Navy and Marine Corps
Architected a worldwide secure cloud services solution for DISA.
Amira has a Master of Business with a concentration in Project Management and holds many industry certifications including Certified Information Systems Security Professional (CISSP) and Certified Information Systems Auditor (CISA).
Amira is a Certified CMMC Assessor and CMMC Provisional Instructor. She led the CMMC compliance program within Kieri Solutions, which passed the DIBCAC assessment for CMMC Level 2. Amira has trained more than 200 CMMC assessment students and is a founder and vice-chair for the C3PAO Stakeholder Forum, an industry organization that promotes standardization of assessment.
Amira is the Assessment Quality Manager for Kieri Solutions.
---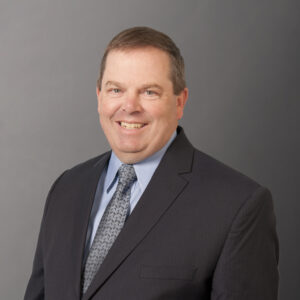 Brian is involved in the quality and oversight of our services, as well as performing as an Assessment Team Lead.
With 35+ years of cybersecurity experience, Brian is focused on developing and supporting cost-effective cybersecurity programs for small to medium sized businesses. Brian is also heavily involved in the Cybersecurity Maturity Model Certification (CMMC) program as a certified Provisional Assessor and certified Provisional Instructor.
Brian is a strategic business leader with three decades of experience architecting, designing, and developing solutions to address some of the nation's top cybersecurity challenges. Prior to starting with Kieri Solutions, Brian was the Director of Commercial and Cybersecurity at Edwards Performance Solutions, where he built the Edwards CMMC practice and achieved certifications in all aspects of the CMMC Ecosystem. Prior to Edwards, Brian was a primary author and led the contractor team supporting NIST in the development of the Cybersecurity Framework. Brian also supported Booz Allen Hamilton's Information Assurance Directorate (IAD) at the National Security Agency (NSA) for 20 years, as a Principal.
Brian holds a Master of Science in Operations Research from the University of Maryland, Baltimore County (UMBC) and a Bachelor of Science in Computer Science from Purdue University. He is also a certified Project Management Institute (PMI) Project Management Professional (PMP) and a Certified Information Security Manager (CISM).
Brian is a Certified CMMC Assessor and Provisional Instructor. Brian specializes in holistic compliance programs for medium and large business. Brian is an Assessment Team Lead for Kieri Solutions and has experience leading official Joint Surveillance assessments of 800-171 and CMMC compliance.
---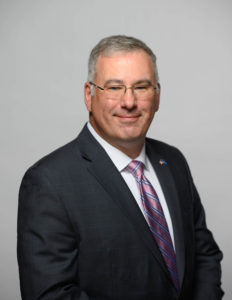 Vince has 30 years of experience leading local and globally dispersed teams to accomplish challenging objectives in government and industry. Vince earned his Bachelor's in Computer Science from the US Naval Academy, has completed DoD Acquisition Level II qualification, earned his MS in Management Information Systems from the University of Maryland while in the UK, and has earned a graduate certificate in Information Security from the University of Fairfax. He previously served as a member of the Editorial Board for the Journal of Law and Cyber Warfare.
After his Navy career, Vince accepted a position with Oklahoma State University's Multispectral Laboratory (UML) as Chief Information Officer and the Director of C5ISR. In that role he also led the UML Security organization. Following his work with Oklahoma State, Vince held positions with Procter and Gamble as their global leader of cyber incident response and threat intelligence, served as a Director in PwC's Cybersecurity and Privacy practice, and led PwC's national cyber threat intelligence organization. He currently serves as the founder of Defense Cybersecurity Group and Chief Security Officer for STI-TEC.
Vince is a U.S. Navy certified subject matter expert in Information Warfare and Cryptology, a DoD/CNSS certified Information Systems Security Professional (ISSP), Incident Handler Engineer (IHE), certified Senior Systems Manager (SSM), and Certified Information Security Manager (CISM).
Vince Scott is a Certified CMMC Assessor and CMMC Provisional Instructor. He specializes in program-level CMMC compliance for medium and large business. Vince is an Assessment Team Lead for Kieri Solutions.
---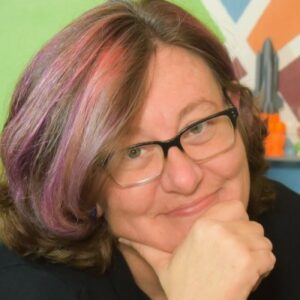 Jil Wright has 20 years of IT experience, with 8 at the Director level. She is an Information Security Consultant, a CMMC Provisional Assessor and Provisional Instructor. She has deep experience performing NIST 800-171 gap analyses, writing policies and procedures, and completing CMMC readiness assessments. Jil is a Security SME, Security Program Manager, Instructional Designer, and Trainer. She develops curriculum for the Cybersecurity Maturity Model Certification Certified Professional and CMMC Certified Assessor courses for a CMMC-AB Licensed Partner Publisher (LPP)/ Licensed Training Provider (LTP). Jil prefers to work as part of a team to protect client's environments and believes in training the workforce of the future to secure the U.S. Department of Defense Supply Chain.
Previously, as a Security Advisor at a startup, Jil worked on a team building security programs for more than 30 Managed Service Providers (MSPs). She completed vulnerability scans, created policies, conducted gap analyses using NIST SP 800-53, and conducted SOX compliance readiness assessments.
Jillian Wright is a Certified CMMC Assessor and CMMC Provisional Instructor. She has a strong background managing IT operations and cybersecurity for defense contractors, particularly smaller manufacturers. Jil is an Assessment Team Lead for Kieri Solutions and has experience leading official Joint Surveillance assessments of 800-171 and CMMC compliance.
---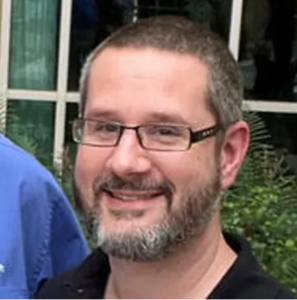 Dr. Jeff Baldwin is a cybersecurity executive with a background as a senior information systems security engineer with more than 16 years cybersecurity experience. He has experience working in a variety of frameworks such as the National Institute of Standards and Technology (NIST) Risk Management Framework (RMF), DIACAP, NISPOM, DCID 6/3, and NISCAP. Dr. Baldwin has assessed more than 150 systems as a Security Control Assessor. As an Information Systems Security Engineer, he has helped more than 100 systems achieve Authority to Operate (ATO).
Dr. Baldwin earned a Doctor of Science in Cybersecurity and a Master of Science in Information Assurance from Capitol Technology University. He also earned a Bachelor of Technology in Information Technology: Network Administration with a minor in Application Software Development from SUNY College of Technology at Alfred. His relevant industry certifications include CISSP, ISSEP, ISSAP, CCSP, CISM, CISA, PMP, CSM, Cloud+, CySA+, and AWS Certified Solutions Architect Associate.
Jeff Baldwin is a Certified CMMC Assessor and CMMC Provisional Instructor. He specializes in complex environments and educational and research institutions. Jeff Baldwin is an Assessment Team Lead for Kieri Solutions.
---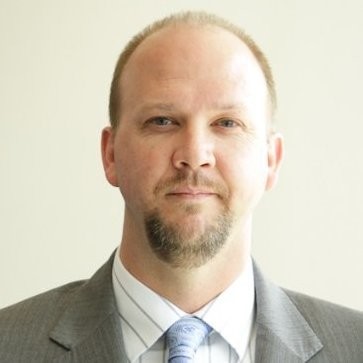 Thad Wellin is Kieri Solution's Chief Information Officer and is a Certified CMMC Professional and consultant for Kieri Solutions. Thad has hands-on experience configuring systems for CMMC compliance with a specialty in Microsoft 365 GCC and GCC High, Azure Government engineering, and secure tenant design. He is a Subject Matter Expert (SME) in information and communications security with more than 30 years' experience. Thad has served as an Information Assurance Manager (IAM) III with a focus on Risk Management Framework, Government Accreditation and Authorization. Thad is a Certified Information Systems Security Professional (CISSP) and holds an MS in Information Security & Assurance from Norwich University.
Thad Wellin is a Certified CMMC Professional and specializes in compliant systems design and architecture.
---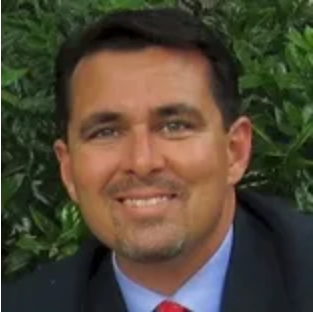 Milt is a United States Naval Academy graduate with a B.S. in Engineering, and of Southern Methodist University's Cox School of Business, where he earned a Masters of Business Administration. He is a former U.S. Navy Surface Warfare Officer, Manufacturing Operations Manager, and entrepreneur with a passion for holistic problem-solving and a keen eye for detail. His experience in the cyber world includes private client consulting, ERP, CAD, ISO certification, and CMMC/CUI compliance. At DCG, he applies his business strategy mindset to cybersecurity and compliance consulting. He is a designated CMMC Registered Practitioner, a candidate for Certified CMMC Professional, and a member of the FBI's InfraGard.
---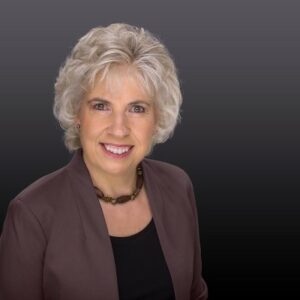 Linda Rust specializes in mission-critical projects which require both technical skill and business savvy. Clients praise her deep insight, flexible strategy, tact, and skill in working from front line employees to the C-suite, while smoothing the way for new habits that mean real change for an organization and its culture. Linda has orchestrated initiatives in enterprises of over 50,000 employees, led project teams of over 250 people, and managed budgets up to $34 million.
Among the first certified Project Management Professionals (PMP), she specialized in crisis management and mission-critical programs. Seeing that technology projects often forced business to change, Linda studied best practices in large-scale business transformation. Creativity in business alignment across silos comes from 25+ years of experience in product development, product life-cycle maintenance, large-scale IT infrastructure, training, marketing, sales, and Fortune 500 P&L responsibility. Linda Rust has passed the CMMC Certified Assessor training and exam and holds CISSP, CISM, ISO/IEC 2000 Lead Auditor, and PMP certifications.
Linda Rust is a Certified CMMC Assessor. She specializes in program management for enterprise cybersecurity initiatives, and is exceptional at working with executives and IT teams to accomplish big things.
---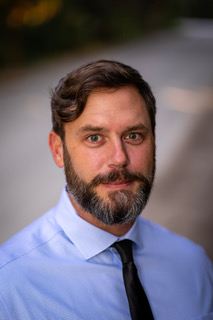 Logan brings a deep knowledge of Department of Defense policy, procedures, and cybersecurity standards to Kieri Solutions. As a Lieutenant Commander for the Navy, he was responsible for information security policies and procedures, incident response, risk management, change management, access control, and continuity of operations.
Logan is Kieri Solutions' Senior Business Development Lead and is a Certified CMMC Professional and consultant. He is a retired U.S. Navy Submarine Officer with over 24 years of experience in developing, protecting, and assessing information, personnel, and physical security programs in the Department of Defense. Logan holds a Master of Science in Information Assurance from Oklahoma State University, is certified Cybersecurity Analyst (CySA+), and is a CISSP candidate.
Logan Therrien is a Certified CMMC Professional, on the fast-track to Certified CMMC Assessor. Logan is leading content updates to Kieri Compliance Documentation.
---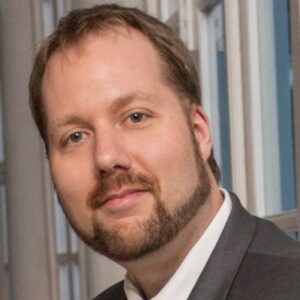 Jonathan's technical background extends back nearly 30 years, starting with token ring networks. Most of his experience is with municipal networks and ISPs, where he has experience gathering stakeholders from a wide variety of backgrounds and convincing them to work towards a common technical goal. Most recently he worked for the Navy monitoring and troubleshooting high security networks with DISA and the NNWC Battle Watch Captains as part of the Cyber Defense Operations command GNOC. In each of these roles, security has been of paramount importance, and insight into local and federal government thinking helps guide Jonathan's understanding of CMMC's goals. Jonathan has a Security+ (SEC+) and Cisco Certified Network Administrator (CCNA) certification.
Jonathan Weadon is a Certified CMMC Professional and specializes in making complicated technical systems understandable. He is also the Systems Administrator at Kieri Solutions, playing a primary role in keeping us CMMC Level 2 compliant.
---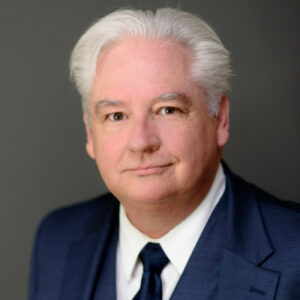 David Fairburn is nationally known as an architect and author of the Federal Risk Authorization and Management Program (FedRAMP). Dave was one of the first CISSPs in the USA. He brings a wealth of cybersecurity compliance, cloud, and enterprise IT knowledge.
---
And more…!
We have several more highly-experienced cybersecurity and compliance consultants on the team. Our consultants have an average of 21 years experience in cybersecurity and highly secure networking, and hold an average of 3 industry certifications each.
Our Kieri Solutions consultants are CMMC Provisional Assessors, CMMC Certified Professional candidates, and Registered Practitioners. We are working through the CMMC Certified Assessor tracks (as far along as it is possible to be, in these early days of CMMC). Between this formal training and our internal CMMC training program, we are industry leaders in our understanding of the CMMC.
If you have registered for CMMC Certified Assessor, and are looking for a C3PAO to sponsor you, drop us a line. We are ramping up to meet industry demand.
---
Woman-Owned Small Business (WOSB)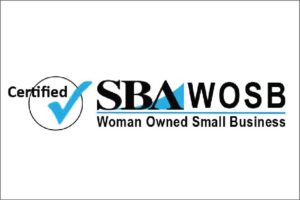 Kieri Solutions is a Woman-Owned Small Business (WOSB).
---
Federal Registrations
We are registered with DUNS, SAM, and the Small Business Association and are eligible to subcontract on federal projects.
---