Kieri Solutions has proven experience writing Business Continuity Plans / Disaster Recovery Plans.
Did you know that Information Security considers "Availability" and "Integrity" to be just as important as "Confidentiality"?    If your IT systems go down or your data is lost, it will be just as serious for your business as if you were 'hacked'.
The best way to get management excited about a disaster plan is to burn down the building across the street. — Dan Erwin, Security Officer, Dow Chemical Co. 
You may have been pushed into creating a plan due to compliance audits such as HIPAA or SOC-2.  It is painful now, but remember that this will make your business more resilient and show your clients that you are a trustworthy partner.
We think that Business Continuity Plans and Disaster Recovery Plans should be more than a piece of paper.  Your Disaster Recovery Plan should have detailed procedures to follow to get your operations running again.  Your Business Continuity Plan should have insurance policy numbers, contact information for your vendors, communications templates, and a well thought out risk assessment and response to a large number of possible incidents.
We write this plan for when you are having a very bad day.  It is 3am, your business has been at a stoppage for hours, and your technicians are cross-eyed.  The recovery procedures need to be simple and they need to WORK. – Amira Armond, President of Kieri Solutions
We are local to businesses in Frederick, Baltimore. Rockville, Gaithersburg, and Columbia MD.
We research, train, prepare, and test the ability to recover from the unexpected.
Our staff just came back from a Cyber War Training event in North Virginia.  We have been doing DoD-level disaster recovery and fail over (they call it "Continuity Of Operations") planning, testing, and support since 2005.  In our careers, we have coordinated enterprise fail-overs, recovered hundreds of failed servers, and designed secure military networks to handle infrastructure attacks automatically.
How does the DR / BCP process work?
A systems architect who specializes in 'Resilient IT' will be assigned to your business.
There will be an initial call with your management to identify the scope of the plan (for example, do you only want to focus on one critical system, or all business operations?).   We will also work with management to identify key service levels such as the amount of time a system can be down and how much data can be lost.
We will brainstorm a list of possible business impacts (such as hardware failure, flood, cyber incident, and more).  This helps guide the questions later.
There will be several calls, in-person visits, or screen shares with your technical experts to gather data about how the system is designed, how it is backed up, and what failover or redundancies are configured.  We will also talk through various scenarios to see how the company would respond.
We will suggest improvements
If there are glaring problems such as the backups are not enabled, or certain technologies are known to fail often, or if the proposed response to an incident would not be effective, we will give you a heads up.  If you want help, we can help implement most fixes.  For example, while writing recent a BCP, we discovered that two critical systems were not encrypted per HIPAA requirements, and one system wasn't being backed up.  We worked with company engineers to fix the problems before finalizing the BCP.
We will research the risk of each type of incident.  For example, we might check flood histories in your area or research the failure rate of your network devices.  We will also make architectural diagram(s) to show critical systems and dependencies for your operations to continue.
Through this process, we will be drafting a business continuity or disaster recovery plan.   The next step is normally identifying exact procedures to recover operations.  Your IT staff might provide these procedures, we might research vendor documentation to find them, or we might work with your IT staff to discover the best method.
Around now, your BCP or DRP is version 1.0.
We highly recommend testing the procedures and other information in the plan (such as contact numbers for your vendors) as soon as possible.  Invariably, testing will identify missing steps or faulty equipment.  The easiest form of testing is called a "tabletop exercise".  This is where we run a scenario and talk through each step.  For example, we might move from discovery of a problem (who do you report it to?), to pulling in experts (internal and external), walking through how we would notify clients, and calling the insurance company.
If you are willing, we will work with your system administrators to perform  test fail-overs and restores from backup.  If gaps are found, we will help you solve them, either by updating the procedures or re-engineering systems.
Schrodinger's Backup: "The condition of any backup is unknown until a restore is attempted."
Put 'real' information in your plan.
This is information that is used if something really goes wrong (such as insurance policy information or procedures to restore from backup).  You may want to create a second, public-facing plan which has sensitive information removed.  This public facing plan can be provided to your clients to prove that your company is being responsible and diligent.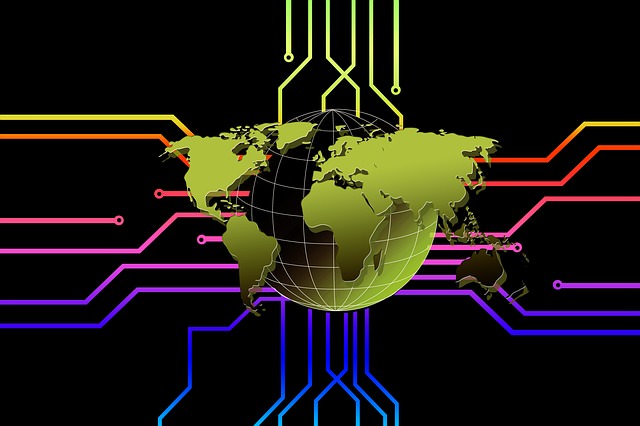 I do not fear computers. I fear the lack of them. — Isaac Asimov
Why choose us?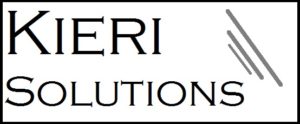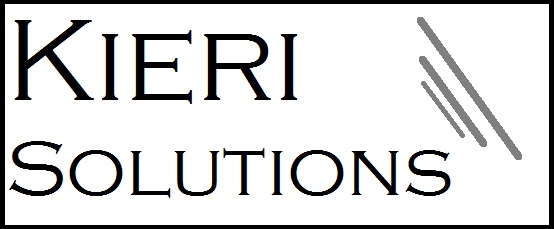 We have the experience with databases, cloud, virtualization, backups, SAN, networking, server hardware, and other technologies used by your business.
Kieri Solutions is at our heart a systems engineering company.  We are used to designing and implementing solutions for real companies that want Resilient IT.  So when we talk to your IT staff, it will be peer-to-peer, not a disappointing process of trying to explain concepts to a non-technical person.
We are local, and will be available to support in the future.
When you fly in a consultant from a big name company, you will probably never meet that person again.   In contrast, once we have performed a project for you, we stand by our work and will respond if you have problems later on.   We will also remember you and your network – you won't be starting from scratch with us.
Our rates are typically half that of a big-name company.
Since we don't need to fly our employees around, and because we have a smaller footprint, we don't need to charge crazy rates.  We will be glad to give you a no-risk estimate.