Problem:  Your Kindle Fire or Android Kindle App displayed a message about the new "continuous scrolling" (finger drag) feature and you turned it on.
Now you can't flip pages anymore and there is no option to turn it off!!
Solution:  Follow the below steps to get your Kindle back to page swipe mode!
Did you want to turn ON continuous scrolling?  These steps also work!
These steps will fix vertical scroll on android phone, kindle fire, and most other Kindle reader app varieties.
If you are at the main Kindle screen, open the books menu, then open the Kindle book that is in continuous scroll mode.
Tap in the middle of your book text with one finger.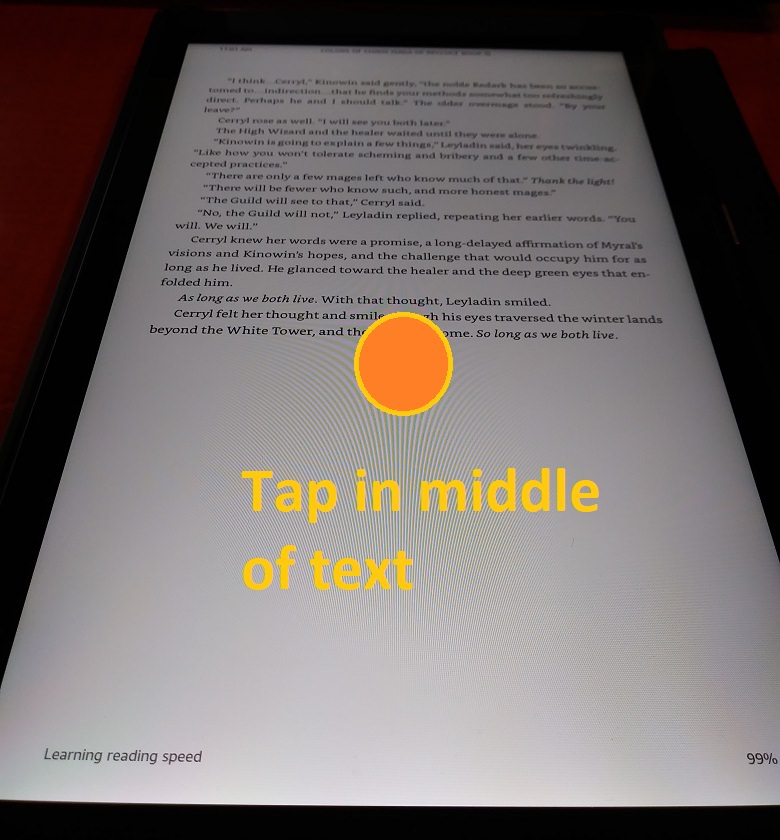 The book options menu will display at the top.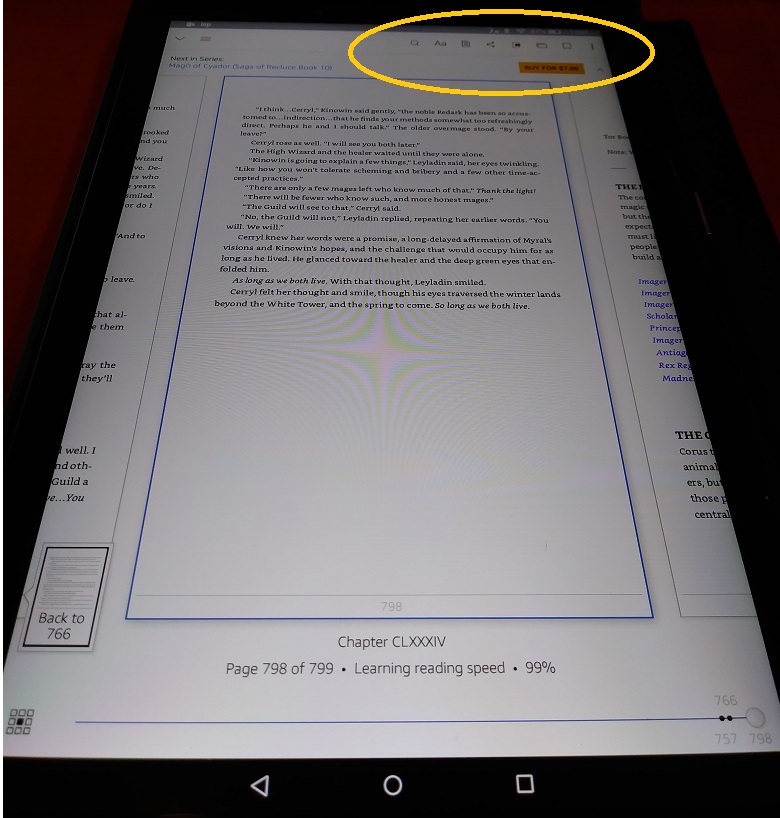 Select the Aa button.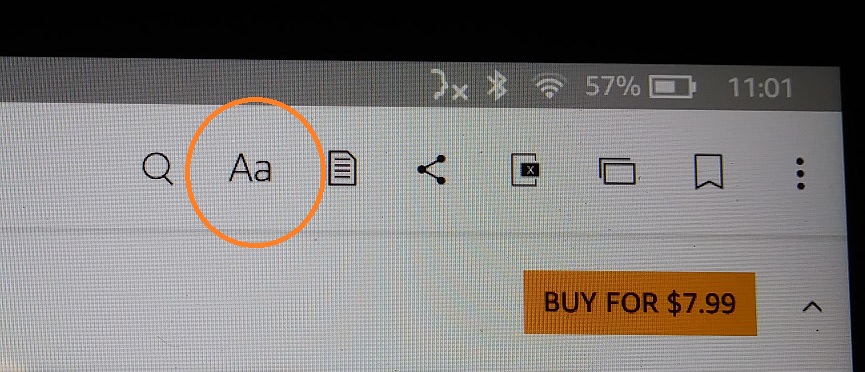 The option for Continuous Scrolling is at the bottom.  Tap the slider button to turn it off.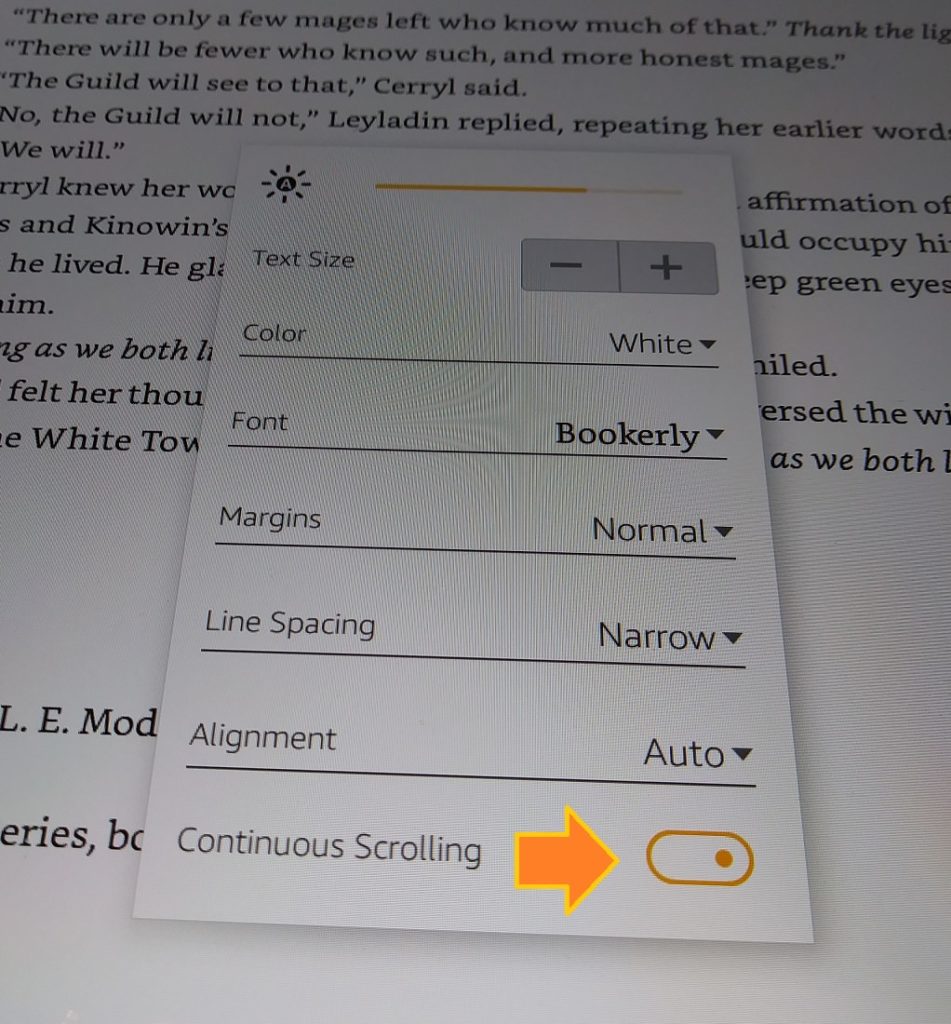 At this point you should be back to page flipping mode.