We install and configure Netapp Disk Shelves and VMWare vCenter and ESXi for small and medium businesses.
(more about VMWare and virtualization later in this article!)
Kieri Solutions endorses Netapp products because they are designed to be highly available and have several options for nearly instantaneous data recovery.
We think Netapp snapshot technology is incredible.  When used in combination with VMWare virtual machines, the snapshots can back up servers at any frequency (seconds, minutes, hours, and days) with  minimal storage use.   Recovery is as fast as a mouse-click.  With our procedures, testing, and best-practice configurations, you can restore your failed server within a minute.
De-duplication storage savings are between 50% and 80% in our experience.  This means more data per disk, automatically.
We have set up multiple Netapp devices to perform disaster recovery replication of virtual machines or file shares.
And the performance is excellent.  Our clients have < 2 ms disk access rates, which is well below the 10ms "noticable" latency benchmark.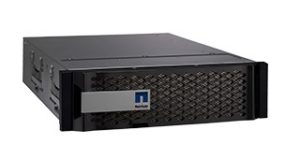 We have years of experience supporting Netapp and related technologies
Netapp SAN
VMWare:  vCenter, vSphere
HYPER-V and other virtualization technologies
High-availability solutions
iSCSI
Fibre Channel (FC)
Other SAN and NAS solutions
Have we mentioned we are also VMWare experts?
If you are using VMWare, you should make sure your Netapp consultant understands how to connect the systems together.
SAN configurations and provisioning is extremely risky to operations.  Performing the wrong action in either VMWare datastore setup or in the SAN management can cause a loss of all data.
We have a proven track record of adding, maintaining, and troubleshooting VMware datastores of all technologies such as Fibre Channel, Windows-based NAS, hyper-converge, vSAN, and iSCSI.
While we are upgrading your storage (making all your virtual servers much faster and giving them breathing room), we can also upgrade your vCenter and vSphere servers to 6.5 or 6.7, or upgrade your server hardware.
Why choose us?
We have the experience with VMWare and other virtualization technologies (HYPER-V, etc) needed to design and implement your full solution.
When you buy a Netapp disk shelf, you will be offered installation service by a big name company.  My clients have found (to their disappointment) that the service costs several thousand dollars and only involves racking the device and setting a management IP.  The initial install won't even connect the Netapp to your data switches, let alone make the storage available to your servers.
Before accepting a big-name install, make sure you ask whether they will connect your data switch to your hosts, create volumes, connect them to vCenter,  migrate your virtual machines, and verify the recovery options are functional.   We are typically pulled in to finish the job after a company spends $10k or more for almost no result.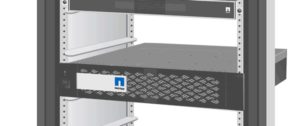 We are local, and will be available to support in the future.
When you fly in a consultant from a big name company, you will probably never meet that person again.   In contrast, once we have performed a project for you, we stand by our work and will respond if you have problems later on.   We will also remember you and your network – you won't be starting from scratch with us.
Our rates are typically half that of a big-name company.
Since we don't need to fly our employees around, and because we have a smaller footprint, we don't need to charge crazy rates.  We will be glad to give you a no-risk estimate.
Recent Netapp  and VMWare projects near Columbia MD, Baltimore, Rockville MD, and Columbia MD
Set up disaster recovery best practices using Netapp.  Test ability to recover virtual machines from snapshot within 1-2 minutes.

vCenter and vSphere ESXi upgrades from 5.5 to 6.5

Install Netapp AFF8080 as the core storage for a VMWare datacenter running 40+ virtual servers and Virtual Desktop Infrastructure with Horizon View.  Also built the VMWare datacenter and NSX infrastructure as part of this project.

Install Netapp FAS2554 filers as secondary (on site) and tertiary (off-site) recovery using SnapMirror and SnapVault technology.

Install Netapp FAS2552 filer with new 10gbs network to replace a 1gbs Synology SAN.  Upgraded hosts, network switches, and VMware as part of this project.  Migrated virtual machines to Netapp storage, decreasing disk latency from ~150ms to ~2ms.

Upgrade / refresh server hardware used for VMWare and Microsoft's Hyper-V

Maintenance and support for Netapp products, including disk replacement, firmware upgrades, creating storage containers, and monitoring disk use.

Install Netapp DS2446 disk shelf for additional storage, connect to VMWare hosts, load-balance VMs, and set up snapshot recovery procedures for instant VM restores.

Training for in-house staff on how to perform Netapp tasks such as provisioning storage for a new VM, performing health checks, and emergency restores.

Training for in-house staff on how to maintain their VMWare systems.  Proper use and the dangers of VMware snapshots, performing health and performance checks, and migrating / failover for hardware maintenance.