Situation:  You are trying to download an update for your HP server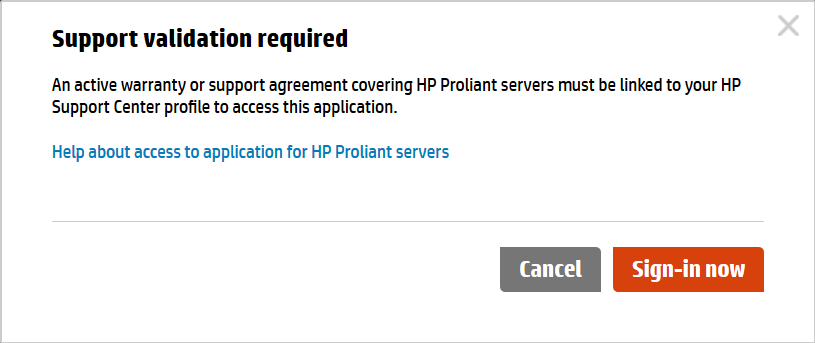 Problem: HP's new website support.hpe.com doesn't allow you to download the file with your account.
Problem: When you try to register, you can't get the HP website to accept your support agreement, warranty, support account reference, or service tag.
---
I support many businesses that use Hewlett Packard Enterprise servers such as ML360s, DL380s, StoreServ, and blades.
Invariably, our biggest issue with these servers is getting the support that was paid for, especially if the servers are a few years old and the old IT person didn't keep their accounts in order. I understand needing to prove your warranty for a hardware replacement, but preventing the download of firmware updates and security fixes is ridiculous.
---
Solution:  Make a scan of the invoice or packing list that shows your purchase (or ideally the support agreement) and then call HPE.    They will probably ask you to send them a copy of your document via email.
---
HPE Contract Support USA: 1-800-633-3600
---
Explanation of terms:
Link Support Agreements page:
Service Agreement ID (SAID):  This is a 12-digit numeric ID relating to your company.  You probably don't have this ID (most resellers don't provide it).  Call HP to get it.
Support Account Reference (SAR) or System Handle: This is an 18-digit alphanumeric ID that includes the service tag of your server.  You probably don't have this ID.  Call HP to get it.
Link Warranties page:
Service Tag:  The service tag of your server.
Product ID:  The product ID of your server (check the box or packing slip).  Unfortunately, when I have tried registering servers using this, it often still doesn't work.   Call HP.