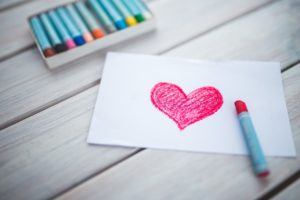 A heartfelt thank-you to those who have reviewed Kieri Solutions!   Our first priority is providing honest value and building relationships with our community.
Amira Armond (Kieri Solutions) operates with competence and integrity. She's also a natural teacher, willing to explain the magic behind the server fixes and to develop controls to dramatically improve security throughout the organization. She communicates clearly and can quickly prioritize IT issues. There is no one I would trust more to make my IT resilient. K Rudolph, President Native Intelligence, Inc.
Amira is a lifesaver, she understood exactly what we need and delivered everything on time. The quality of work is exceptional. 
Amira really ignited our efforts around compliance. She helped us develop a Disaster Recovery Plan and Business Continuity Plan. Her extensive experience saved us countless hours and in the end we had a professional and useful product.
(Regarding the Business Continuity Plan for Procentive, an electronic medical record provider) I think this is a fantastic first go at this!  Great work guys.
Holly Linz, Keep Stables, Woodbine MD
Fantastic company, top notch support. Cannot say enough good things about the development, implementation, and continued support of the business website Amira with Kieri Solutions has provided for me. Such a painless and flawless endeavor. Highly recommended, makes IT enjoyable!
(Regarding server migration projects and VMware upgrades) You're the goods.  Thank you. 
Amira at Kieri Solutions is wonderful! She is smart, and creative, and very quick. I needed to create a community on my website, and within 24 hours Amira had Discourse up and running for me on my WordPress site. She then patiently walked me through how best to manage it. She is very skilled at what she does and I can't recommend her highly enough!!
Steven Lederman, Natural Baby, Palm Springs CA
I was lost in the maze of desires to getting a website up and running. Sure, I had a domain and an idea. But then the wall of questions, most of them technical came as a barrier to getting going. Kieri, carefully and in a manner that did not make me want to run away walked with me and for me on all the important starting steps. From website to ads. From hosting to collecting money, SEO, blogging, security, future… all of it. THANKS! I recommend Kieri to anyone from the single starting out "knows nothing" to the president of IBM and the Secretary of Defense and everyone in-between. 🙂
Mary Haugen, WordAppetit, Frederick MD
A secure website is not only important for me, but also for my clients. Kieri Solutions made sure everyone was covered. That makes for great peace of mind!
Marianne La Fever, Woodbine MD
Kieri Solutions has helped me with several computer issues over a two year period. She has up graded my computer, migrated information, bolstered security, connected devices, and resolved computer technical problems. She has been very fast to respond, resolved problems quickly, and is professional and trustworthy. This is especially important when you are providing someone with access to your home and your important information. 
---
Recent Projects
Small and Medium Business
Restore normal operations after server failures (multiple businesses).

Test disaster recovery (local and offsite). Create custom procedures to fail-over and fail-back network services.

Implement new Netapp storage and server virtualization to provide high availability, fail-over ability, and increased performance.

Weekly health checks for a medium sized business.

Windows Server, Active Directory, Linux, email, web, file, database, and VMware patching and maintenance.

Website administration for several small businesses.
Healthcare Institutions
Lead independent test and evaluation of new enterprise health system adopted by the U.S. Military.

Prepare for cybersecurity audit by resolving vulnerabilities, securing the network, creating a configuration management database, and drafting policy documents.

Create Business Continuity Plans (both internal and public-facing) which are required for HIPAA compliance.
Government and DoD
Install latest operating system updates and firmware for VMware VSphere and vCenter, 3PAR SAN, and several HP and Dell servers. 

Created administrator's guides and technical manuals for new enterprise systems, as a result, new implementations of the system were 30% faster.  The custom guides also greatly reduced costly mistakes.

Write Continuity of Operations Plan (Disaster Recovery plan), Concept of Operations, and administrative guides for a new military cloud system.

Performed vulnerability scans of a 20-server network; mitigated problems and made plan for long-term improvements.

In partnership with Native Intelligence, created security awareness training videos for government and large enterprise.
Non-Profits
Migrate business services to Office 365 and Microsoft Cloud to reduce costs and improve security.

Consulting regarding GDPR compliance for a global organization serving 100,000 members.

Provide IT and cybersecurity training sessions to entrepreneurs on behalf of the Maryland Women's Business Center.