Enjoy Peace of Mind: Boost Your Confidence for CMMC Assessments
Your business plays a crucial role in our national security. Achieving CMMC compliance can be complex, so let Kieri Solutions guide the way. Then you'll know that you're not just prepared—you're fully equipped for a successful CMMC assessment.
Tailored Documentation: The prep package includes a license for the Kieri Compliance Documentation. Not just a set of policies, but also plain-language procedures, forms, & databases to make compliance functional. Best-in-class comprehensive System Security Plan, pre-filled and aligned with best practices.
Customized Solutions: Our team fine-tunes the documentation to reflect your unique needs, ensuring efficiency along with compliance.
Strategic Design: Our assessors scrutinize your network and data flow diagrams, offering insights for CMMC compliance based on what has passed or failed in real assessments.
Evidence Plan: Know what to expect in your formal assessment with our robust test and evidence plan.
Gap Analysis: Our certified assessors provide a clear picture of where you stand, offering actionable feedback.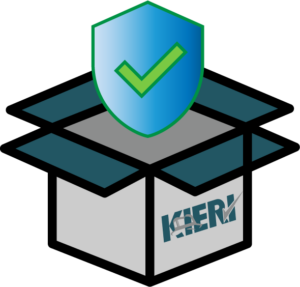 Preparing for the Cybersecurity Maturity Model Certification (CMMC) is crucial for prime defense contractors, subcontractors, and companies in the Defense Industrial Base. With the rise of defense innovation, whether your company focuses on geospatial intelligence, advanced synthetic training for fighter aircraft, hypersonic defense systems, UAVs, CBRN sensors to Military Space Systems, or smart materials for soldier modernization, we've got you covered. From manufacturing to logistics, it's vital to meet CMMC standards to secure DoD contracts. Let Kieri Solutions' experts prepare you.
Kieri Solutions, an authorized C3PAO, is a rising leader in the CMMC ecosystem. Our team of Certified CMMC Assessors and Certified CMMC Professionals are among the industry's best. Our customer-centric approach ensures you're well-prepared for the CMMC journey ahead. Contact us for a fixed price quote today!